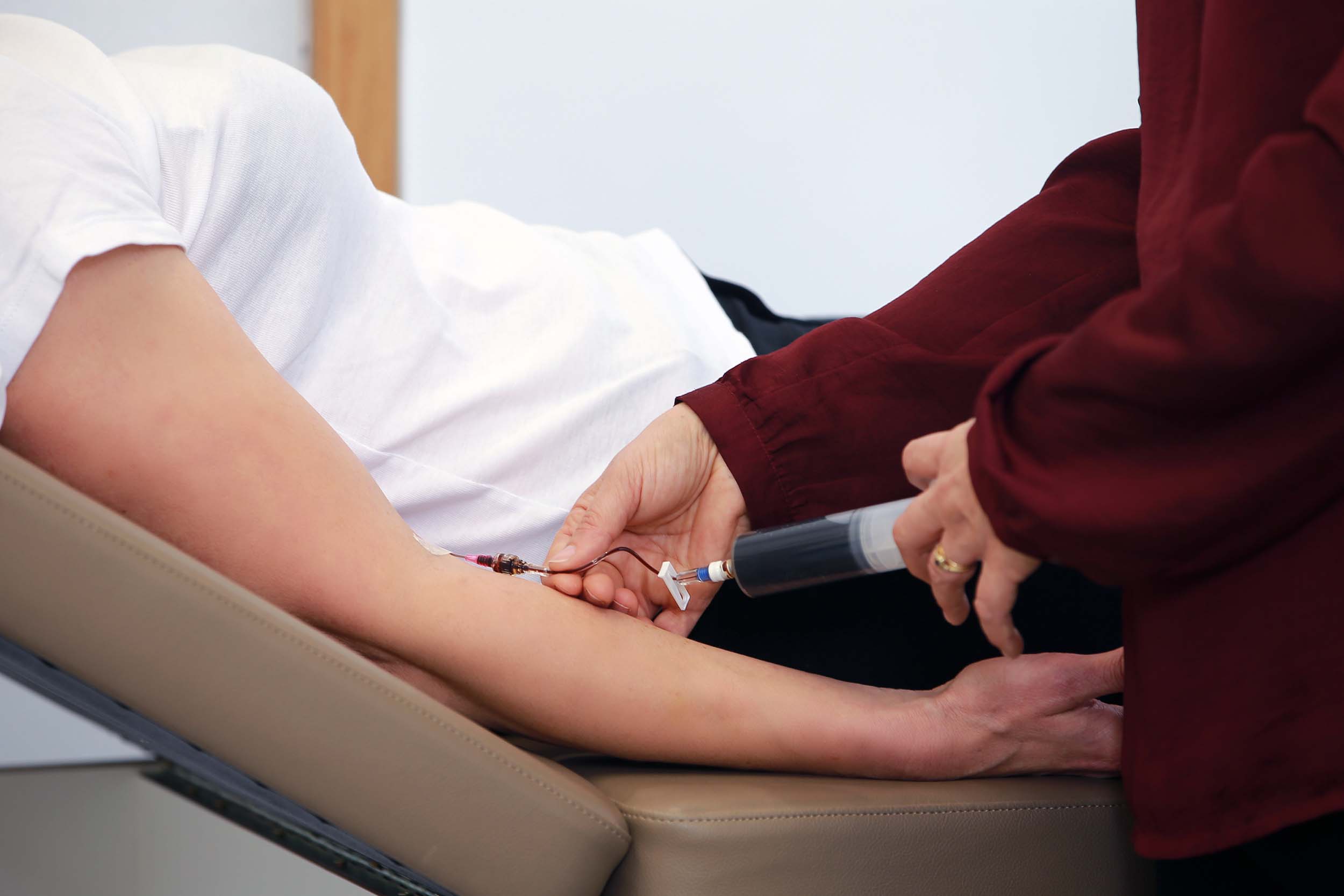 Iron is an essential mineral within your body that serves many important biological functions. One of the important function of iron is the transport of oxygen as part of the haemoglobin in red cells and myoglobin in muscles. Adequate levels are required for the normal function of muscles (primarily skeletal and heart muscle).
Iron deficiency can cause lethargy, fatigue and lack of concentration, and in more severe cases, can cause anaemia (low blood levels). This can cause a pale complexion, dizziness, shortness of breath, and a reduced capacity for activity. In pregnancy, iron deficiency can cause restricted foetal growth leading to an underweight baby. Iron deficiency has many causes which may require further investigation by your doctor.
Replacing iron by an IV infusion allows for rapid restoration of the body's healthy iron levels with few side-effects, unlike oral tablets which take a number of months or years to have an effect and has the potential to cause gastro-intestinal effects including constipation and stomach upsets.
An iron infusion at the Infusion Clinic is administered by our highly skilled specialist physicians and nurses. An iron-containing medication is administered into a vein via an infusion and cannula, and into your bloodstream.
Prior to the intravenous iron infusion, you will have a history taken and your heart rate, blood pressure and oxygen saturations measured. Intravenous iron is administered over 15-30 minutes, with an additional period for observation for a further 30 minutes
Specific dosages may require you to have two infusions to safely administer the medication, but this will be discussed with you when you book your appointment.
Our goal is to treat patients in the community safely and quickly to improve patient outcomes and avoid the complications of being in a large hospital.
Through a referral from your GP, specialist physician or medical provider we can organise one of highly trained medical professionals (specialist registered nurses and physician) to come to you.
The benefits of providing care in the community, in the comfort of their own home, extends further than patient satisfaction. Patients treated at home are not at risk of acquiring nosocomial (hospital acquired) infections.
If you are pregnant, intravenous iron is safe to administer after the 16th week of pregnancy. However, if you are pregnant, you should talk with your doctor about the benefits and risks of iron infusion during pregnancy.
If you have any questions regarding your iron infusion please see link below for more information
Auckland Iron Clinic
Book an Infusion