IV Antibiotics and Medications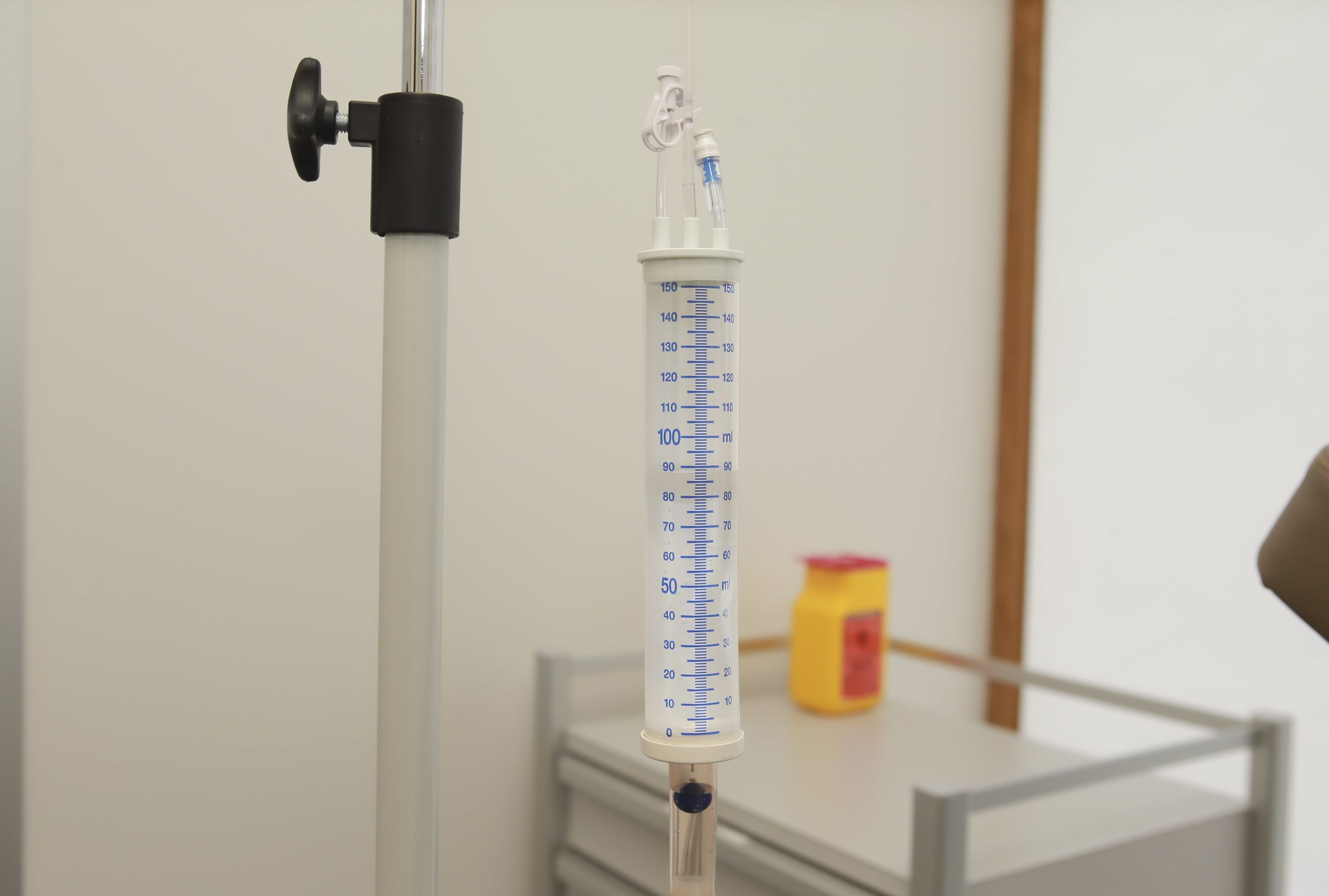 Giving antibiotics intravenously (IV) can quickly get control of infections and may precede starting oral antibiotics. IV antibiotics have increased efficacy or potency in the bloodstream compared with instead of oral antibiotics.
IV antibiotics may be given for medical conditions such as:
Infection in tooth or gums
Urinary infections
Skin infections/cellulitis
Colitis
Pneumonia
Abscesses
Under the medical guidance of your family doctor/GP or Medical Specialist, certain IV antibiotics can be administered once daily.
At the Infusion Clinic, administration of these antibiotics with nurse specialists and under specialist physician / doctor guidance will normally take less than 60 minutes once a day.
How do IV antibiotics work?
IV antibiotic infusion gives you an uninterrupted dose of medication which bypasses the gastrointestinal tract. Sometimes high doses of antibiotics cannot be taken orally.
IV antibiotics are the best and most effective way to directly receive treatments for infections in the bones (eg.osteomyelitis), skin (eg. cellulitis), kidney infections (eg. UTI) and respiratory infections (eg. pneumonia), because they are delivered directly into the bloodstream allowing them to reach the infection site more quickly and efficiently which promotes a speedier healing time.
These treatments require your doctor to fill in the prescription form on the website and send it to us so we can bring you into the clinic to receive your treatment.
This avoids going to the hospital ED, and avoids the risk of getting a hospital acquired infection
Home based delivery of IV antibiotics has been shown to be safe and cost effective way of delivering IV treatments to suitable patients.
If long term treatment is required we can organise a line to be placed to use during the course of your treatment.
All treatments follow strict infection control protocols at each stage of administration.
Our treatments
Book an Infusion